RING/AMAZON

Digital ads, Print collateral

Ring's mission is to reduce crime in neighborhoods. This mission drives the work that each individual does, allowing us to come together in order to make a positive impact in our homes and in our communities.

Through collaboration with the marketing and e-commerce team, I developed digital and print material that was distributed both digitally and in person.
Reviewer's guide for a new product launch.
This pamphlet would be used similarily to a press kit; we designed, printed, and distributed to buyers during CES.


---
Mini trifold brochure that explains to our customers how to sync their suite of products with their app and with the Alarm kit.
At 2.5" by 4" in size, this brochure could readily be fitted into our doorbell packaging as well as our alarm components.
---
POP Display banner introducing customers to our Alarm Security Kit.
I worked with the Channel Marketing team to create clear and concise but also inviting language to accompany the product imagery.
This would live at storefronts inside of a metal popup stand or an acrylic base.
---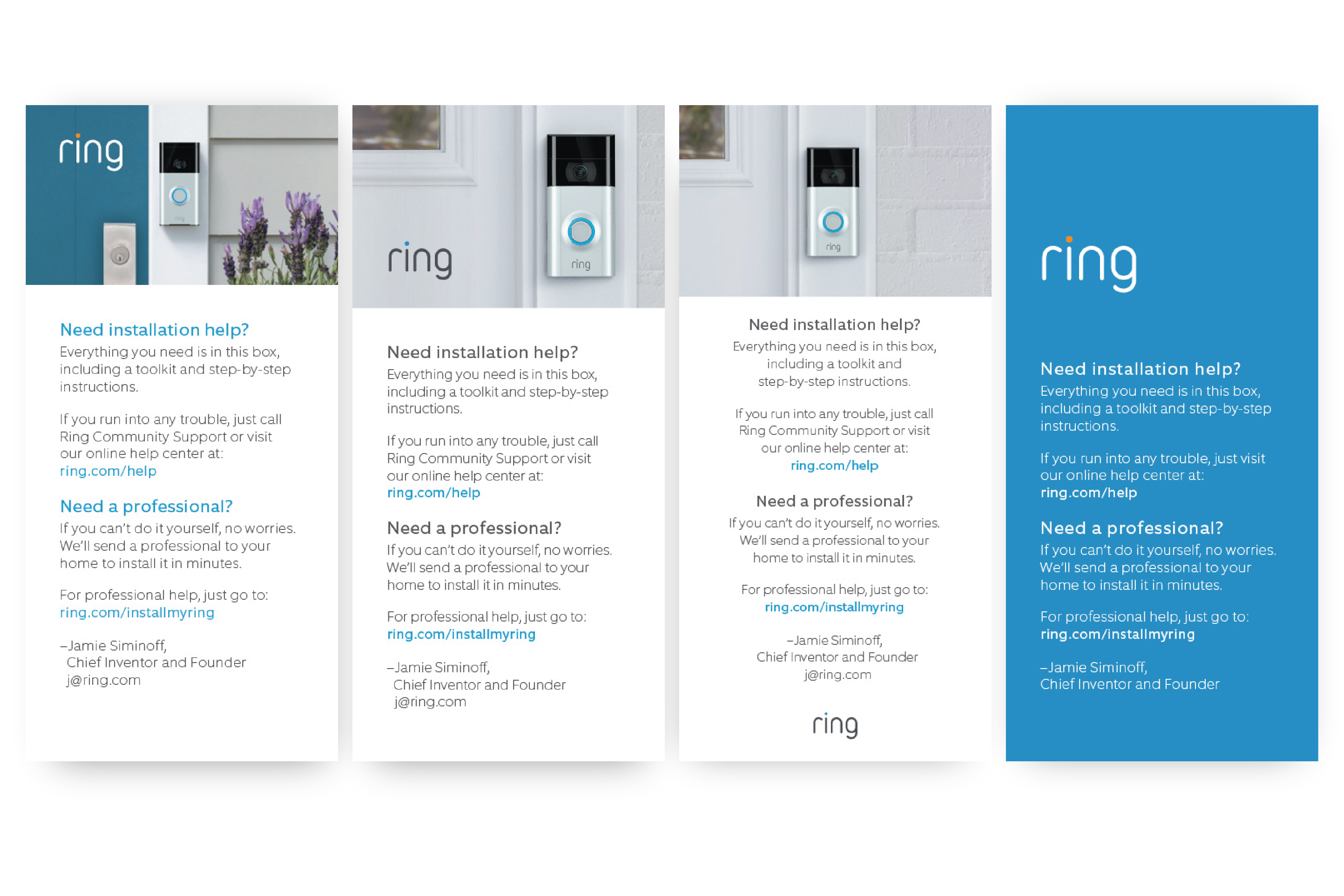 Evolution of our printed welcome/installation guide.
The first one shown (far left) gradually became more and more streamlined as our suite of products grew from just doorbells.
The last one in all signifies our ownership of this [Ring] blue while the elimination of product imagery makes it suitable to use across various product packaging.


---